We believe in going to the streets and touching the lives of people who feel discarded, invisible, unloved and hopeless. We are ambassadors for the Kingdom of Heaven and take that responsibility seriously. Our goal is to build the Kingdom of God, pull individuals out of darkness and bring them into God's marvelous light, and let them know God sees them, He loves them so much He gave His Son's life for them and that there is hope in Christ Jesus.
We also do our best to meet the physical needs of the people by giving them coats for winter, backpacks to carry their personal belongings, new socks, under garments, toothbrushes and toothpaste, blankets, and more.
We go out to the villages in Alaska to fulfill the Great Commission.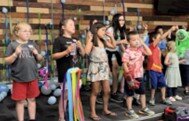 To partner with us to reach and touch the lives of people and support the mission; giving financially can be done online or via text. See our Giving page for more details and the ability to give online.
If you would like to make a physical donation to help these individuals, below is a list of their needs and to give; call 1-907-385-5512 and we will work with you to collect donations. We ask that you give items in the same condition you would like to receive them if you were in need.
Sleeping bags
New socks, under garments
Coats
Hats
Scarfs
Mittens / Gloves
Shoes / Boots
Tarps
Tents
Flashlights
Small knives
Wipes
Protein
Food
Bibles